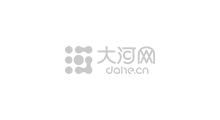 Pupils and teachers of Zhongzhao Primary School in Xinxiang city cut a 30-meter-long paper-cut of mice to embrace the lunar new year of mouse. [Photo/Information Office of Henan Provincial People's Government]
Xinxiang covers an area of 8,249 square kilometers with a total population of 6,198,100 (2019) and it administers three cities, five counties and four districts.
Xinxiang has a long history and the ruins of the Yangshao Culture and the Longshan Culture can be found in the city. The city is endowed with enormous natural resources. It has numerous scenic spots and historic sites such as Bi Gan Temple, Tomb of KingLu, National Forest Park of White Cloud Temple, Baiquan (meaning One Hundred Springs), the Wanxian Mountains and Bali valley.
Xinxiang has a full fledged industrial system with a sound industrial foundation. Enterprises such as Frestech Electric Appliances Corporation, Jinlong Copper Tube Corporation, Aigrette Chemical Fibre Company, Hualan Biological Engineering Corporation and others are household names both at home and abroad. As an important industrial base in central China, Xinxiang serves as a production base for new battery and material, bio-medicine and lifting machinery. Currently, the city is upgrading its four pillar industries, i.e. equipment manufacturing, food processing, textile and modern home furnishing.
Xinxiang represents a major national production base for commodity grain and high-quality wheat. Yuanyang Rice and Fengqiu Honeysuckle enjoy a high reputation both at home and abroad.
Xinxiang is the only national highway hub that sits in northern Henan. It takes only 50 minutes' drive to travel from Xinxiang to Zhengzhou Xinzheng International Airport and Zhengzhou Airport Economic Zone and two and a half hours to Beijing and seven hours to Guangzhou and Shenzhen on Beijing-Guangzhou High-Speed Rail.
Xinxiang has set up sister city relationship with Kashiwara of Japan, Itajai of Brazil, and Wuppertal of Germany.